Limited Warranty
Amorph furniture limited warranty offered by Amorph covers defects in material or workmanship in the new Amorph products. This product has been designed, manufactured and tested to the highest quality of standards by Amorph. This warranty is non-transferable and it only extends to the original purchaser. Retailers or resellers or through the Amorph website may obtain coverage under our limited warranties.
What is covered under the Limited Warranty?
Amorph warrants this product against defects in material, workmanship and finish. Amorph will replace at no charge for parts only or, at its option, replace any product or part of the product that proves defective because of improper workmanship and/or material, under normal installation, use, service and maintenance.
Amorph offers no refund under any circumstances due to the custom hand crafted nature of each and every piece.
Duration of Limited Warranty:
Amorph furniture limited Warranty covers manufacturing and workmanship defects of this product for one year from documented date of purchasing.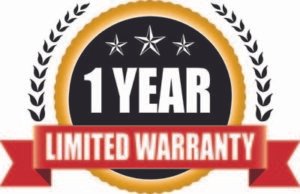 Condition for the Limited Warranty:
The limited warranties are valid from the date of purchase from Amorph website or Amorph approved Retailers or resellers. The original purchase recipe as proof of purchase.
What is not covered by Amorph warranty?
Conditions, malfunctions or damage not resulting material or workmanship defects or normal wear and tear, improper installation, improper maintenance, misuse, abuse, negligence, accident or alteration.
Amorph limited warranties are void if a product is returned with removed, damaged or tampered labels or any alterations.
How to claim the warranty?
To request warranty service, you will need to send an email to sales@a-morph.com with the following information:
The sales receipt or other evidence of the date and place of purchase.
A description of the problem.
When warranty service is completed, any repaired or replaced product or part will be returned to you postage prepaid.